A nice on day bounce after a long weekend. Volume was the lightest of the year as traders were not too interested in jumping back into this market. We continue to see this market come back from the verge of utter collapse. By no means are we out of the woods, but today was at least solid from a price perspective. Earnings season is upon us and while we are never out of season we have them picking up in frequency. Of course, we will need to see continued improvement, but today was a good start. All in all, not a bad way to start the second half of April.
Today was certainly a nice way to reward our long exposure. We are quite long this market not because we think this market is going higher, but because our process has us long. Emotion does not play a part of our trading. We do control our risk through position sizing and exits, but it isn't what we think may or may not happen. Too often traders think they are smarter than the market and know best. This website has existed since 2007 on this domain, longer if you count the original Blogspot dot com site. We have outlasted and prospered because we have a great process and we control risk. A simple, but powerful combination.
The Fed continues to dominate the talk and the market still sees at least one more rate hike this year. Here are the current odds: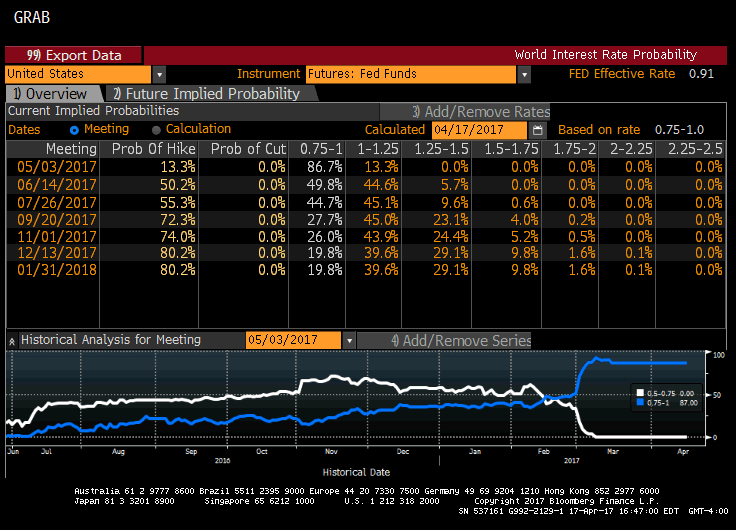 Here is the performance of the S&P sectors today: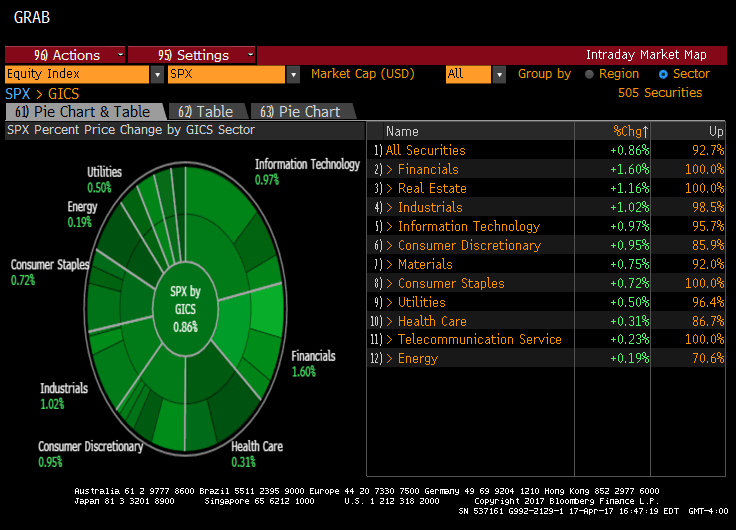 There are some big earnings out tomorrow morning. NFLX was out this afternoon and while it initially dropped it worked itself higher. BAC and GS report tomorrow morning. Last Thursday JPM reported earnings and had a very bad outing. Here is what BAC and GS look like prior to reporting earnings: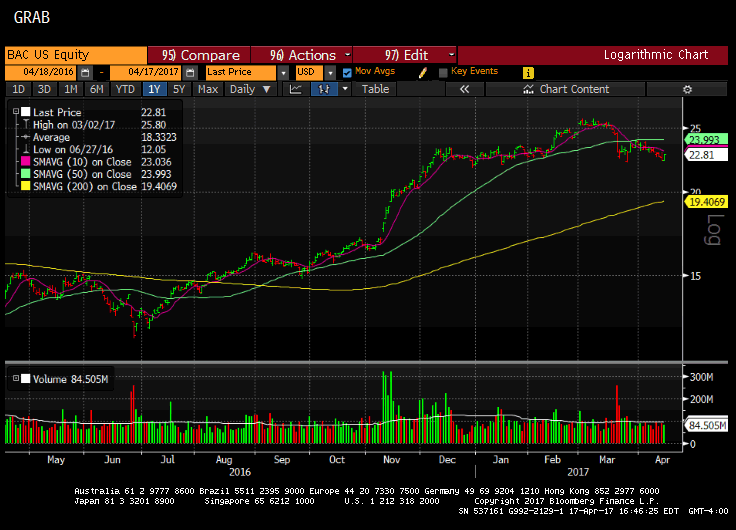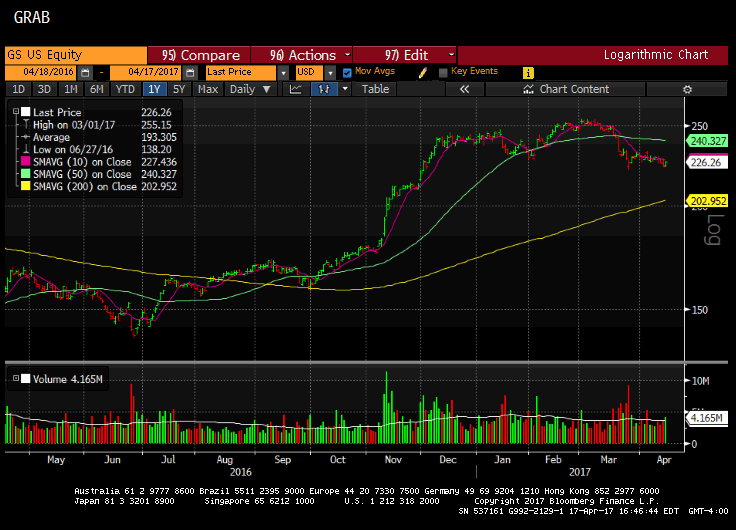 Let's see what the market can produce this week.