So much for any exciting market action today as the stocks closed flat on light volume. A mid-day sell-off did spark some interest, but once again this market found a way to muster enough support. We continue to see this market look very fragile and yet find a way to find support. Unfortunately, this is the type of market we have and there isn't a thing we can do about it. What we must do is continue to manage our positions properly by controlling risk through position sizing and exits. Our stops continue to protect us from serious downside and it has paid off. We continue to see this market consolidate the gains from January and February. It would be nice to see this market follow-though and blast higher. Until then, we continue to do what we do best.
Even after Friday's jobs report the odds of a rate hike remain near 100% for a September hike. A puncher's chance in June and July, but it looks like September will be the next time we see the Federal Reserve push their Fed Funds rate up another quarter point. Here are the latest odds: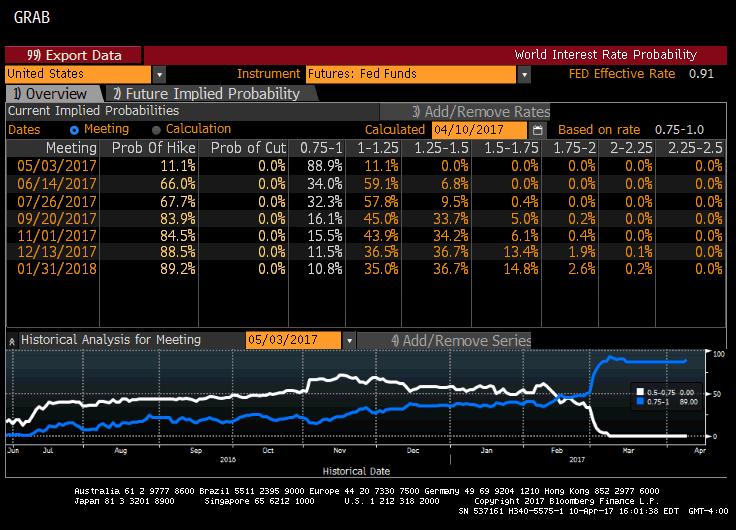 Here is how the S&P Sectors Performed: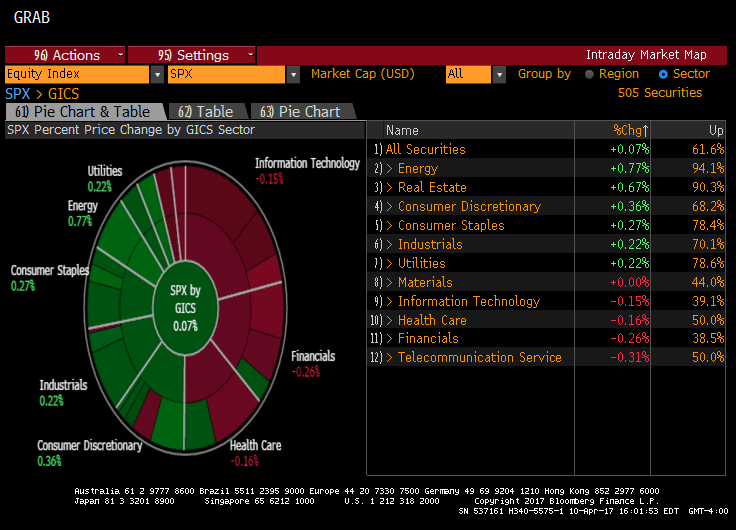 There are still stocks setting up with bases and producing buyable pivot points. Earnings are around the corner (really, when are they not?). You will need to be aware of when your stocks are set to announce earnings. Do you have enough cushion? Did you execute a proper exit strategy? Is your position size too big? One must have this all lined up to produce outstanding gains like we have more than 4x the market at this point. If you are losing money or simply matching the market maybe it is time you head on over and register. We will certainly provide you the tools to be successful in as little as 10 minutes a day! Let us do all the work for you by providing you entries and exits. It is that easy!
Let's see how this week turns out. Best of luck out there!