Traders continue to bet the Federal Reserve will once again move rates by 25 basis points next week. Odds are nearing 100% for a rate hike at next week's meeting. While stocks were lower on the session they finished well off their lows of the day. Only the last 15 minutes or so soured the run up off the lows. Volume was lower across the board as most Monday's see lighter volume to start the week. We still seem to be struggling a bit up at these nosebleed levels, but for now we continue to hang on by a thread. All eyes are fixated on the jobs report at the end of the week while we remain focused on price action of our stocks. This market needs to continue to digest its recent gains if we are to see this uptrend continue to make new highs.
We have a fascinating market in front of us. All forward-looking models using Price-to-Earnings ratio to project what the next decade will look like as far as returns go is quite disappointing. Depending on the model, but 3-5% growth given where our market is currently valued does not inspire one bit. Luckily for us we have an edge where we can completely obliterate this pathetic projection for market gains. If you would like to beat the market come join Big Wave Trading. Use coupon code MADNESS and get 30% off your subscription price. Do not wait to sign up. This deal will not last. Take advantage of our ability to spot trends in stocks and allow you to learn to become financially independent. It is all here waiting for you.
In last week's commentary, we mentioned the possibility of a new "super-cycle" or multi-year bull market on our hands. We'd prefer one like the one we saw from 1995 through 2000. Obviously, the aftermath of what happened in the dot com bubble is not something we hope and pray for. However, those types are markets are highly profitable to those who can take advantage of price action. We certainly can and intend to do so.
The following chart is of the Shanghai. Keep an eye on this as it appears the index at any moment is about to begin a big run.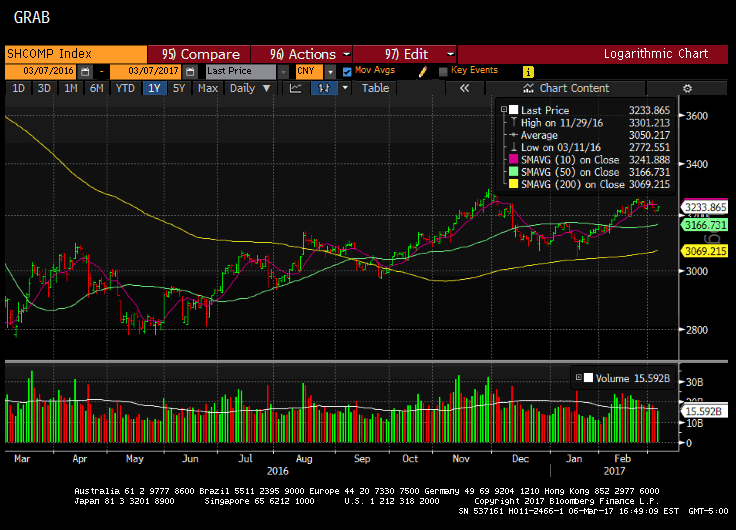 Here is how the S&P 500 Sectors performed today. Energy had a decent day. Materials, not so much.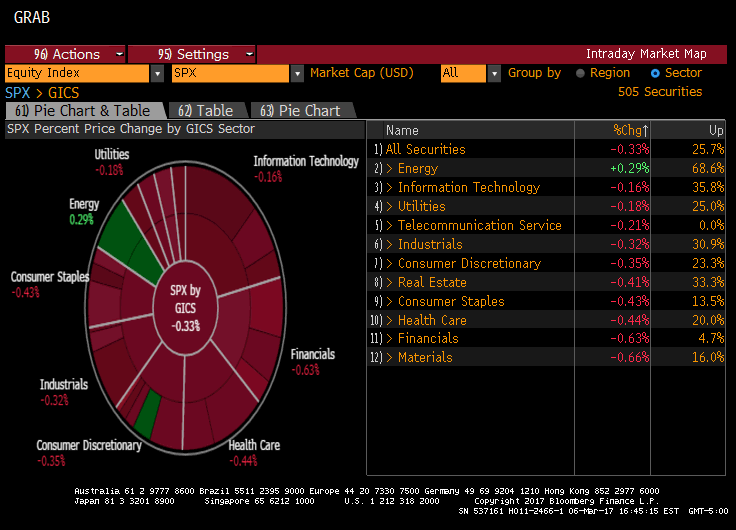 Here are the rate hike odds for upcoming Federal Reserve meetings.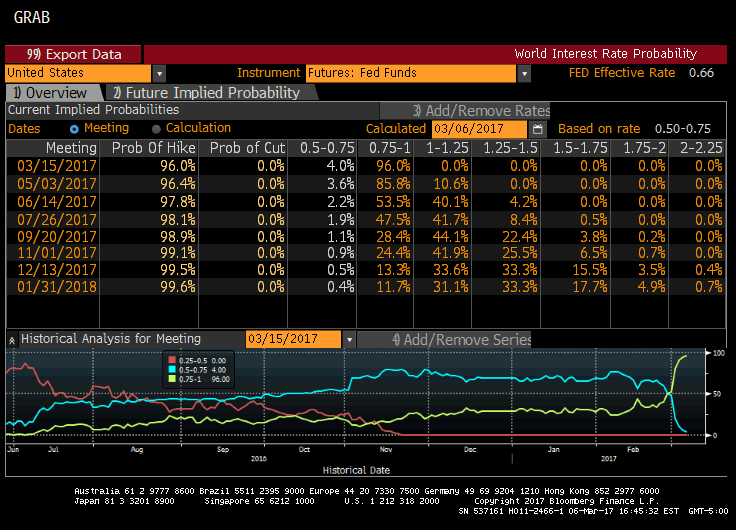 Not a terrible way to start the day. It certainly could have been much worse! We'll continue to plug along and grind out our process.