Aloha everyone. As we head into the new trading week, all is well on my end as I am long a plethora of stocks well outperforming the overall market. While it would be lovely to be holding 5 stocks at 20% of my account capital invested in each, unfortunately thanks to the very volatile and non trending markets of 2015 and 2016 that is not the case currently. I am long over 50 names in my margin and cash accounts and while that may sound like a lot to you, to me it is very manageable as I have 20 years of experience in running an EOD trend following portfolio on my end.
The rules are simple with me. I go long (or short). It moves up (or down). I keep it. I go long (or short). It moves down (or up). I cut my losses immediately! Rinse and repeat. Over and over. My EOD methodology is perfect for anyone with very little to no time to invest in the market. I post every new long position/positions I am going to take the evening before I enter my orders. I post the chart, I tell you where I am going to buy it, and give you my stop levels that I use to cut my losses in case the signal is false. This is a very simple high reward/low risk high win/loss ratio EOD methodology that works.
Take a look at the returns below and if you are not seeing these kind of returns in your personal trading please feel free to take a two-week free trial and test the methodology for yourself. Don't be intimidated by me personally holding so many names. You do not have to trade like me. I am an old scared dog. I trade scared on an overnight basis. We have subscribers that routinely place 10%-20% of their account capital per trade. What works for them, might not work for you and vice versa. Just keep this in mind before you think you have to own so many names. It depends on your personal account value and your commission cost. Everyone is different.
Come take a free trial and see what we are all about. I guarantee you will not be disappointed. If you have any further questions about the service, feel free to leave a comment here or on any social media platform that I post on. You may also send any questions you have to sales@bigwavetrading.com.
PSTB 26% return in 1 month 1 week.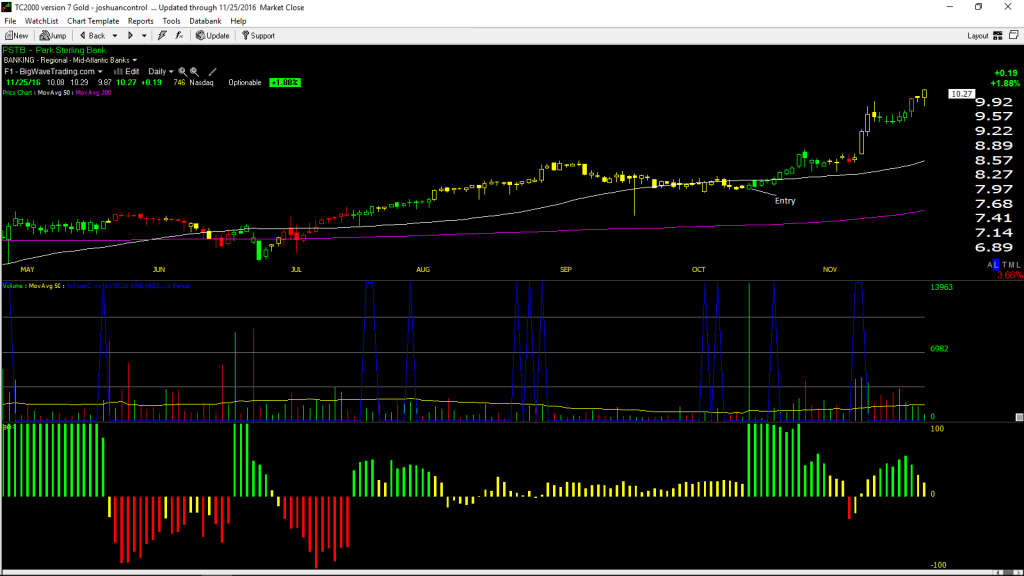 ALG 29% return in 6 months.
SODA 41% return in 3 weeks.
IBTX 36% return in 1 month 3 weeks.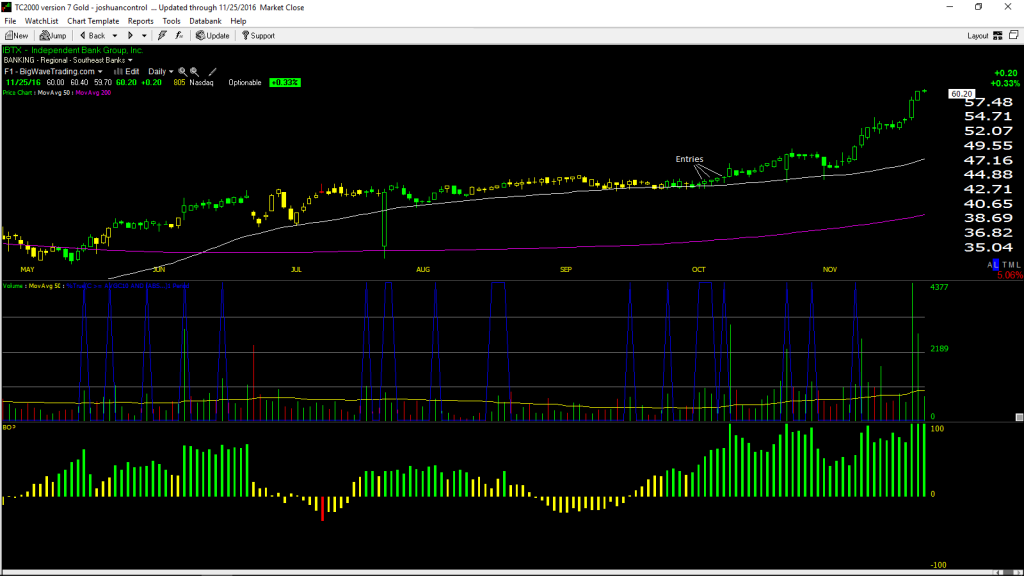 GGB 98% return in 4 months 2 weeks.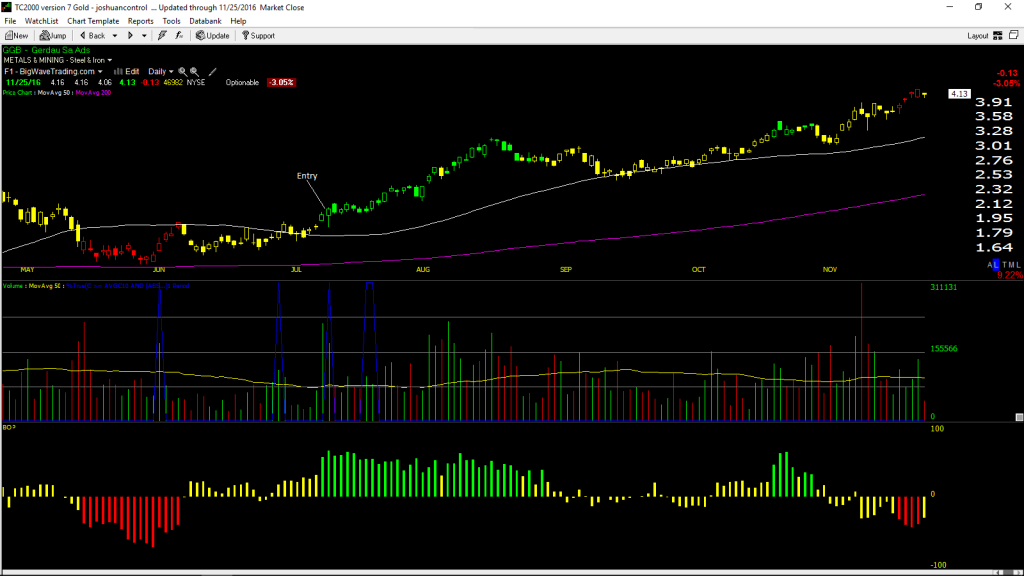 TMV 43% return in 3 months.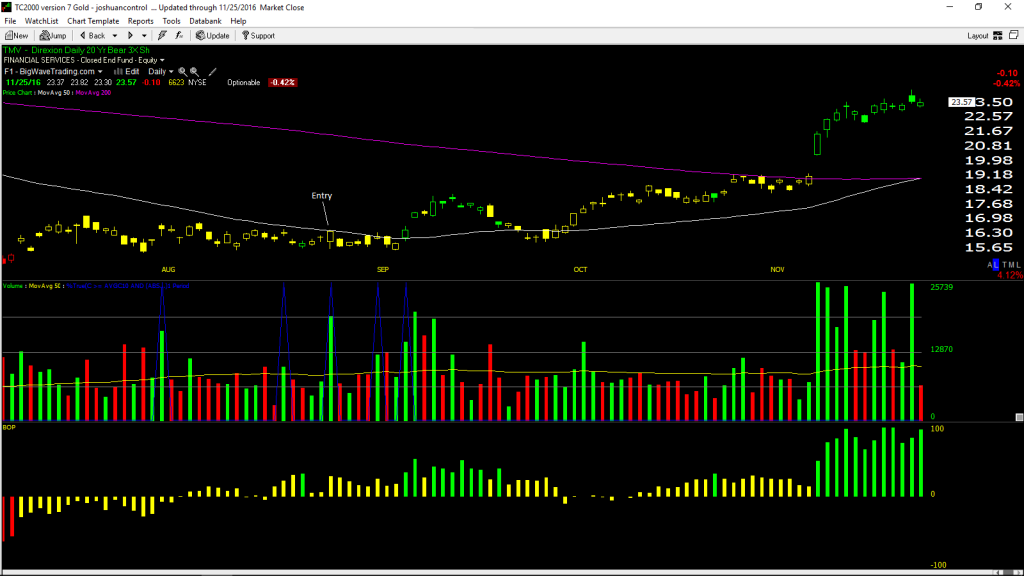 DGLD 43% return in 3 months 1 week.
EBIX 56% return in 8 months 1 week.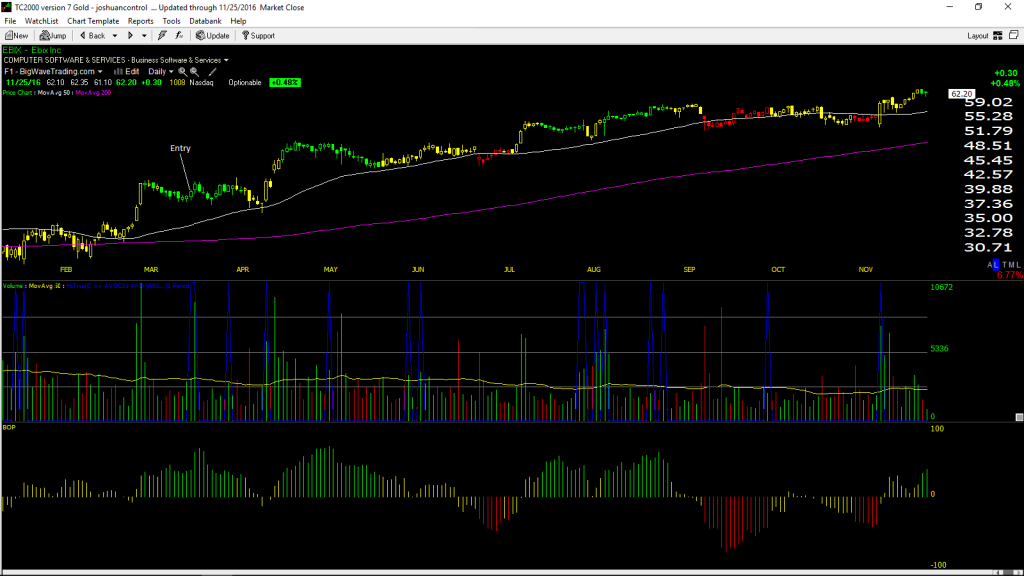 CCF 31% gain in 4 months.
GIMO 29% gain in 3 months.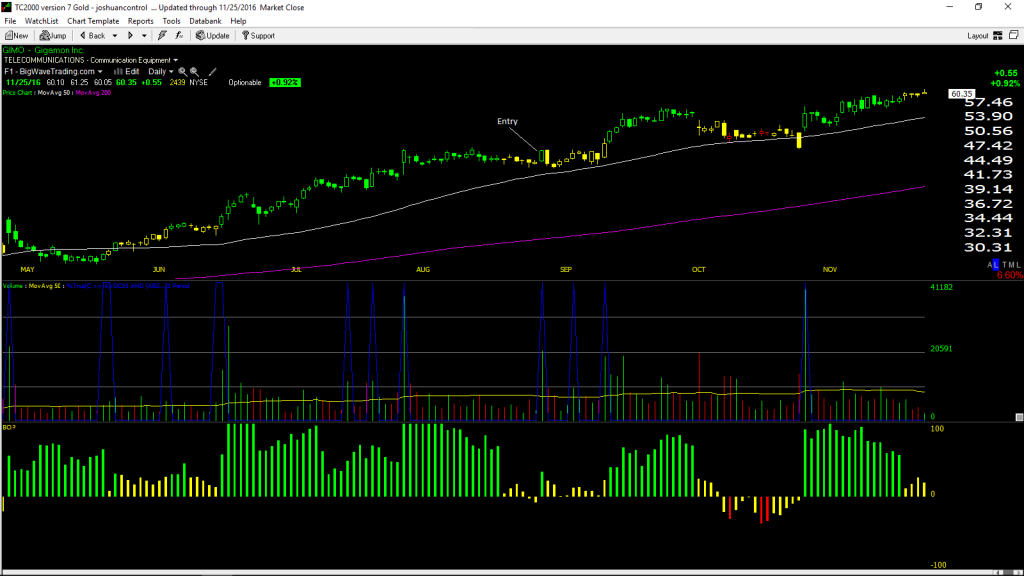 ACNB 32% gain in 5 months 1 week.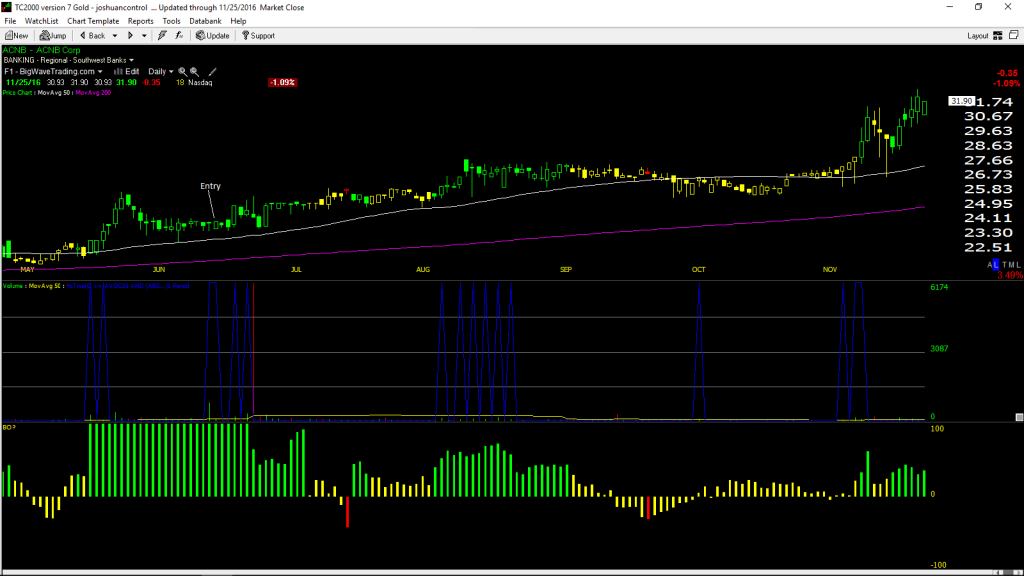 EFSC 43% gain in 4 months 2 weeks.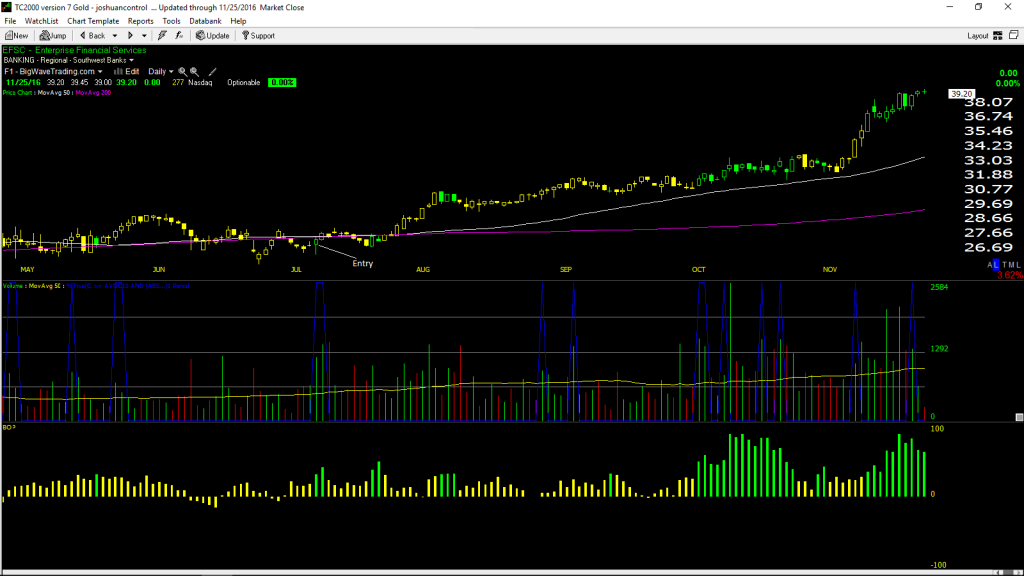 CYBE 68% gain in 3 months 3 weeks.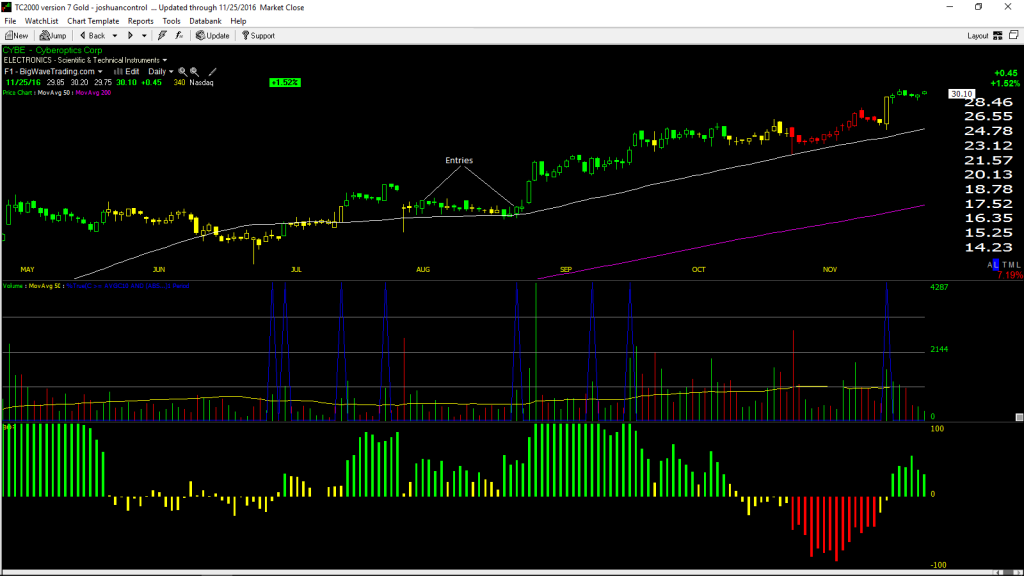 Top Current Holdings – Percent Gain Since Signal Date – Signal Date
CLR long – +176% – 2/11/16
AERI long – +118% – 8/9/16
MIME long – +108% – 7/8/16
GGB long – +98% – 7/13/16
JDST long – +94% – 8/11/16
HNR long – +84% – 8/25/16
DUST long – +83% – 9/8/16
CYBE long – +68% – 8/3/16
GENC long – +68% – 2/26/16
AOSL long – +59% – 6/14/16
EBIX long – +56% – 3/17/16
APLP long – +45% – 3/31/16
TMV long – +43% – 8/26/16
DGLD long – +43% – 8/19/16
EFSC long – +43% – 7/11/16
SODA long – +41% – 11/7/16