After the worst trading year of my life in 2011, I was treated to my first "classical" technical pattern setup at the start of February. This was a breath of fresh air because 2011 was void of any of my "classical" technical patterns that I have historically used to generate superior returns in the stock market. This pattern certainly wasn't perfect but it did have the surge in intraday price, volume, and BOP that I used to be able to rely on for huge stock market gains in short periods of time. Since QE began in 2008 these patterns now produce way more false signals than they ever have before in speculative stocks. The good news is that on the few occasions these technical patterns line up with a stock of high quality fundamentals (as LQDT was when this signal was generated) they are still producing solid returns.
In hindsight, the trade could have been played slightly better. Instead of trading in fear, following 2011, I should have kept my position sizes the same as I always have before when these patterns showed up. Instead of initiating a 10%-20% starting position and following it up with a 5%-10% add, I went with half the size. Never trade in fear. I did in 2012. It cost me in missed gains but I learned some invaluable lessons through the process. LQDT ended up producing a 72% gain in 3 months from our initial long signal to our first sell and our final sell left us with a 44% gain in our remaining shares. Charts and video lesson are posted below.
Reminder to Non-Subscribers: All buy/sell signals are given to subscribers before I initiate any trade. All signals can be confirmed and backtested on our website using our search engine. Thank you.
FIRST BUY SIGNAL: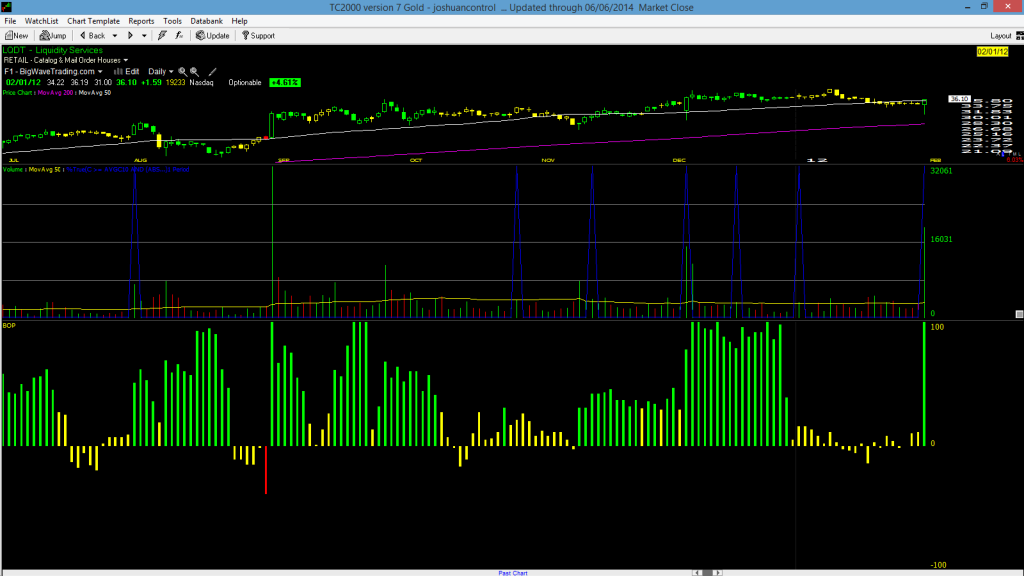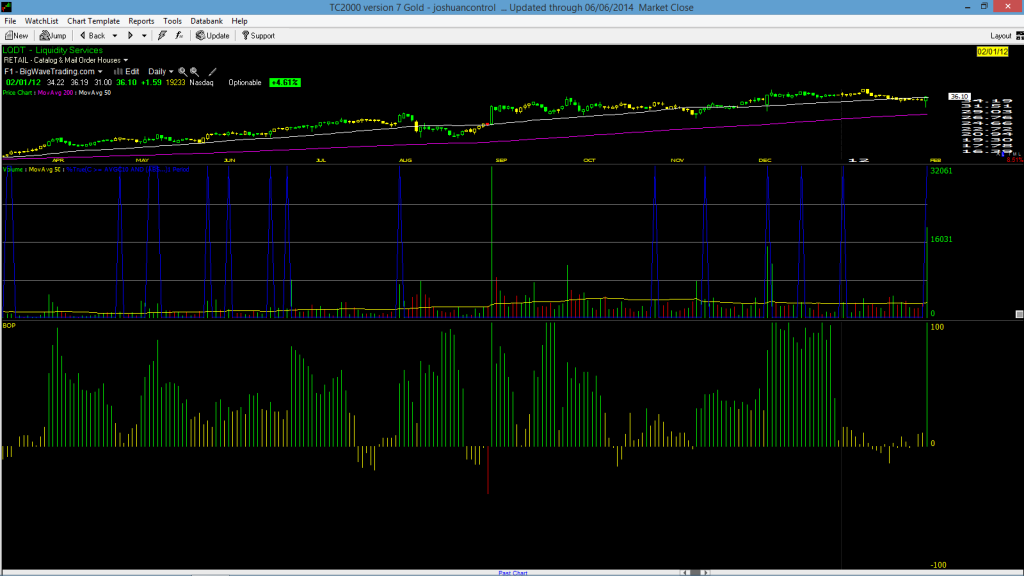 ADD SIGNAL: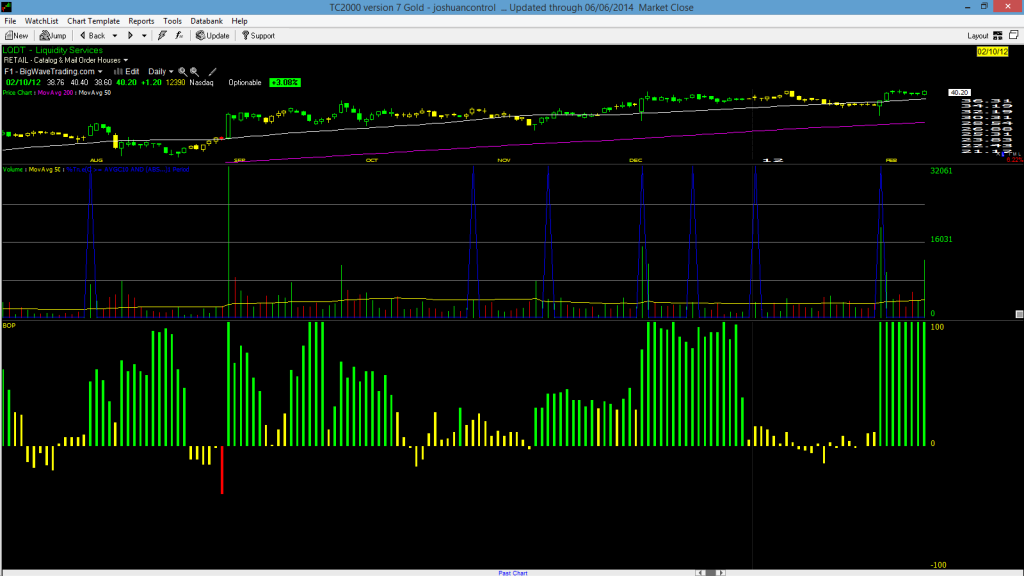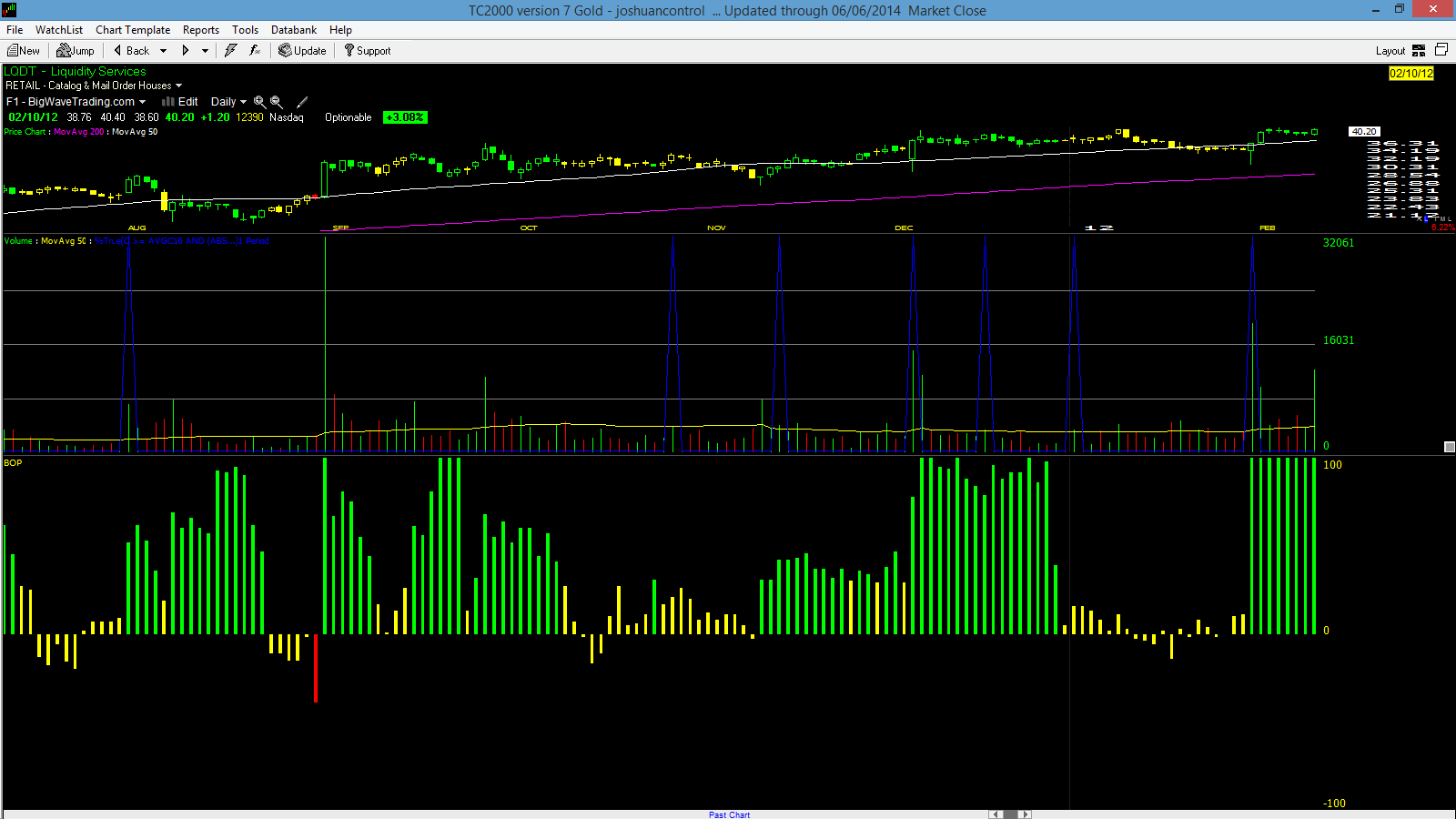 FIRST SELL SIGNAL/CLIMAX MOVE: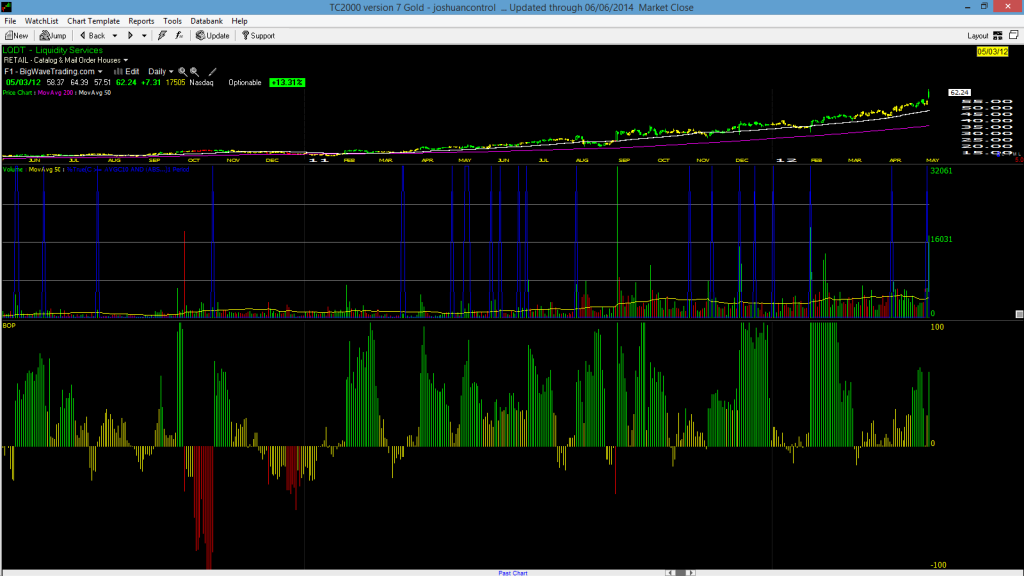 FINAL SELL SIGNAL: