COCO was one of my best performers during the bear market that started at the beginning of September. I have no clue why we don't get many that look like this nowadays in our bear market. Because as you will see there are going to be a few more during this time (8 more I believe, without looking) which makes the worst bear market I have seen look more bullish than today's wild choppy crazy-go-nowhere market. Interesting huh? I mean I guess we have a lot of winners now but not may will look like what you are seeing here. Sure we have RICK but let's look at the rest of our current top winners:
top current holdings: MOS 431% YGE 120% CSIQ 77% NTLS 71% RICK 145% GMO 57% ANO 301% FSLR 330% MTL 100% WG 79% CCC 99% CNH 149% MCF 71% SFLY 50% ASTI 123% IHS 235% KOP 53% DECK 249% AUXL 78%
top current shorts: CLP 30% COH 26% SHOO 23% MI 20%
Do you see anything there, besides RICK, that looks like COCO? Nope. Like I said, COCO was one of my best performers that I took a big position in (don't forget!, this stock was $24 when I went long; it was not $6–there were three 2-for-1 splits) and I was rewarded with a 151% return in seven months and one week.
the buy: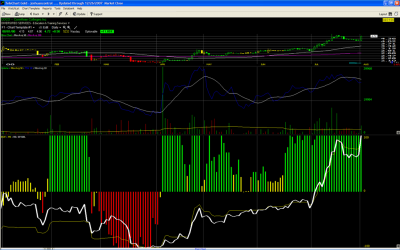 the top: